Instructor-Led, In Person or Virtual De-Escalation Training
For Customer-Facing or Internal Team Members Looking to Enhance Their De-Escalation & Conflict Resolution Skills
No Matter Your Industry, We've Got You Covered
We've helped thousands of teams across dozens of industries improve their de-escalation and conflict resolution skills. Here are just a few…
what our clients say
"Our company had a wonderful experience with Defuse. Our de-escalation seminar was the perfect amount of informative and interactive. Our live events team feels confident in responding to any future situations that may arise by using the tools, resources, and knowledge provided by our trainer."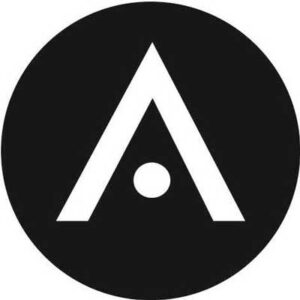 "We found such value in the program that we are now launching to our entire company! I would highly recommend Defuse to anyone who is looking for development in conflict resolution and how to improve communication."
"It is rare for our admin group to be positive about professional development and yet there was near-universal praise for this workshop. We hope to continue to work with Defuse in the years to come."

De-Escalation Tips & Advice
Take a look at some of our latest articles for tips and tricks on de-escalation skills, conflict management, and general leadership.
jeremyp
Aggressive behavior seems incompatible with the workplace. Showing aggression means showing your worst self and letting your emotions win; it
jeremyp
Words mean different things in different contexts. When a phone is charging, it is doing something very different from what
jeremyp
Healthcare workers have to deal with a lot of challenges on the job. Whether they work at a clinic, a
De Escalation Training Services
De escalation is one of the most important parts of dispute resolution, but also one of the most overlooked. You would be surprised how many online training courses in conflict management and even in-person de escalation skills training programs skip de escalation altogether. Prevention of tense situations is not always possible, and conflict resolution is about more than just making peace after a huge disagreement. De escalation is the art and science of stopping an interpersonal problem that has already started, before it gets worse. In some cases, the goal of de escalation is simply to pause the conflict or postpone engagement with it until a time when the parties are willing and able to look for solutions and work toward them.
What Is De Escalation Training?
In de escalation training programs, you can learn how to de escalate situations that could endanger the physical and mental health of the parties involved. You will also learn verbal de escalation techniques that will make your work environment more productive. In an online course, you can learn effective de escalation techniques for work and your personal life. By implementing the de escalation strategies you learn in your de escalation training course, you can improve your mental health and your career progress. Whether you work for law enforcement agencies or human services, you can benefit from learning de escalation strategies. First responders and mental health professionals can also become more effective at behavior management and resolving mental illness crises. Sometimes the right nonverbal communication can make all the difference, and first responders can stop things from getting worse.
How Can Online Training Improve Your De Escalation Skills?
If you work in the behavioral health or public safety professions, you may not deal with crisis situations every day, but you do need to use de escalation skills in your daily interactions with the public. In an online course, you can learn about how your body language and facial expressions can be the first step toward defusing a tense and potentially dangerous situation. It is difficult for people with such demanding jobs to attend in-person training sessions on a frequent basis. Therefore, it is better to start with synchronous or asynchronous online training.
With online de escalation training, you can learn verbal de escalation and other basic conflict management skills and gain the ability to get out of a crisis safely. Decision making in a crisis situation is only part of the process. Organizations can also improve the services they provide for the populations they serve by implementing effective de escalation practices.
Improve Your De Escalation Skills With Defuse De Escalation Training
If members of your organization are in contact with the public, then your need de escalation training. The success with which you respond to emergencies and provide support to the beneficiaries you serve depends on your effective use of verbal de escalation tools. You should make de escalation a part of the culture of your organization, no matter your organization's goals or the resources to which it has access.
You can complete a training course on crisis intervention or other aspects of conflict management in-person or online. All you need is Internet access, and you are one step closer to completing training sessions that will better enable your organization to serve the interests of justice.
How Does De Escalation Work?
De escalation training is built on principles of respect for all persons. The program for law enforcement focuses on reducing the risk of violent confrontation and making efforts to avoid the use of force whenever possible. With the right training, you can effectively implement verbal de escalation, so you can get out of a crisis before it turns into a big confrontation.
The simpler aspects of de escalation, such as word choice and reading nonverbal cues, can help teachers successfully manage classroom interactions. They can also facilitate communication between organizations and the community and can help the community and the organization understand each other's perspectives.
Building Your De Escalation Skills Can Help You and Your Organization
As soon as you submit an application to join a de escalation training program, you reduce the risk of things going disastrously wrong with a contentious situation at your work. The more specific the program is to your profession, the better. Even if your employer does not provide a lot of support for continuing training, it is still in your interest to complete a program on your own initiative. You will learn new perspectives and versatile strategies that you can share with your colleagues and anyone with whom you come into contact in the course of your work. The course you take might even prevent a crisis or make the difference between safety and danger for you or your coworkers.
What Is the Best Course to Take?
Any training course is better than none, but generic training programs are not as beneficial as specific ones. Defuse offers a specific program for each profession in which practitioners are likely to encounter a threat of safety or need to resolve a crisis. To find the right program for you, visit the page of our site specific to your line of work or contact us directly.
Defuse accommodates busy professionals of all occupations and prioritizes their safety before, during, and after training. You can take classes in an individual or group setting. You can even get individualized coaching to help you or your company or team deal with an ongoing problem that has already started to escalate. This way, you can solve it before it becomes more dangerous.
Contact Defuse De Escalation Training and Start Building Your De Escalation Skills Today
Once you learn to stop problems from escalating and to defuse crises, you will feel more confident in your work. You will also be able to serve the beneficiaries of your work more effectively. A successful career in defusing emotionally fraught situations awaits you, whether you work in customer service, education, law, or any other professional field where emotions often run high. Even if you have been working in your profession for many years, it is still helpful to get a new perspective on how to manage problems specific to your occupation. Now is the best time to sign up for training. Get in touch with Defuse today so that you can get better at de escalating the situations you encounter at work and in life.